Our Communities
Now modern loft apartments in Center City, our building is listed on the National Register of Historic Places for its history as the Harrington Machine Shop—the headquarters of Harrington Company, one of America's oldest manufacturers. When the industrial company moved into the building in 1903, they were the leading hoist manufacturer in Philadelphia with the most state-of-the-art facilities. And just a year after moving in, the Harrington Company patented its first Peerless Hoist, one of the finest in the country.
Today, the interior steel-frame construction of the Harrington Machine Shop reflects the state of the art for industrial buildings at the turn of the century, and its original exterior remains almost entirely intact. That means your Center City loft has the same iconic red brick, expansive windows, and wood beams. This is your home with history.
We believe this community is perfect for you, but if you are searching around,
take a look at our sister communities 1600 Callowhill and Quaker Court!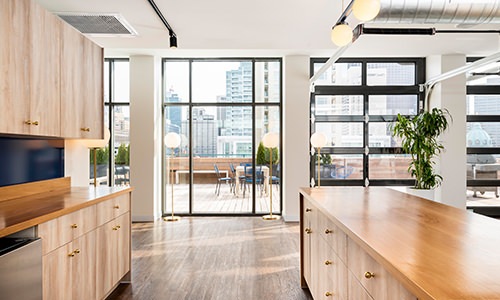 1600 Callowhill
Timeless, Modern, & Distinctly Philadelphian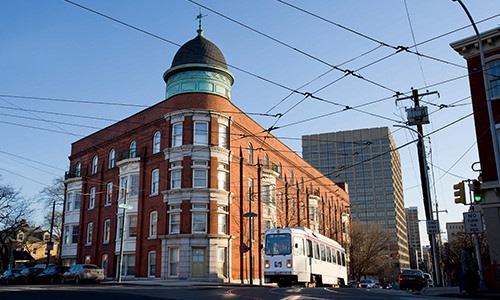 Quaker Court
University City Living